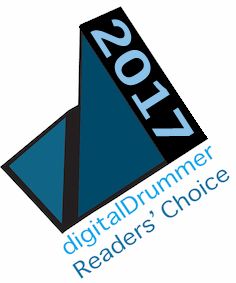 Welcome to the 2017 digitalDrummer Readers' Choice Awards nominations
Thank you for helping us choose the e-drum products and people of 2017. Your co-operation is much appreciated and we'd be grateful if you could complete all the questions ahead.
We've kept it as brief as possible.
If you have no experience in any category, just choose the most appropriate response and move onto the next question.
Thanks again from the digitalDrummer team.
Cast your votes